What's Bullet magnets
Bullet magnets can be used to filter undesired ferromagnetic (Fe) particles – such as iron and steel – out of granulates fibers and coarser materials in high capacity free-fall lines. They are used in the bulk, animal feed, plastics, ceramics and recycling industries, among others.
Because the magnetic core is located in the middle of the product stream, the pipe magnet has a very high separation yield. The round shape of the housing and the magnetic core (with a 60° top cone) ensures continuous flow and good distribution of the product stream.
Suitable for industry: Cattle / animal feeds Ceramic Food Minerals (fine) Plastic / rubber Recycling Seeds…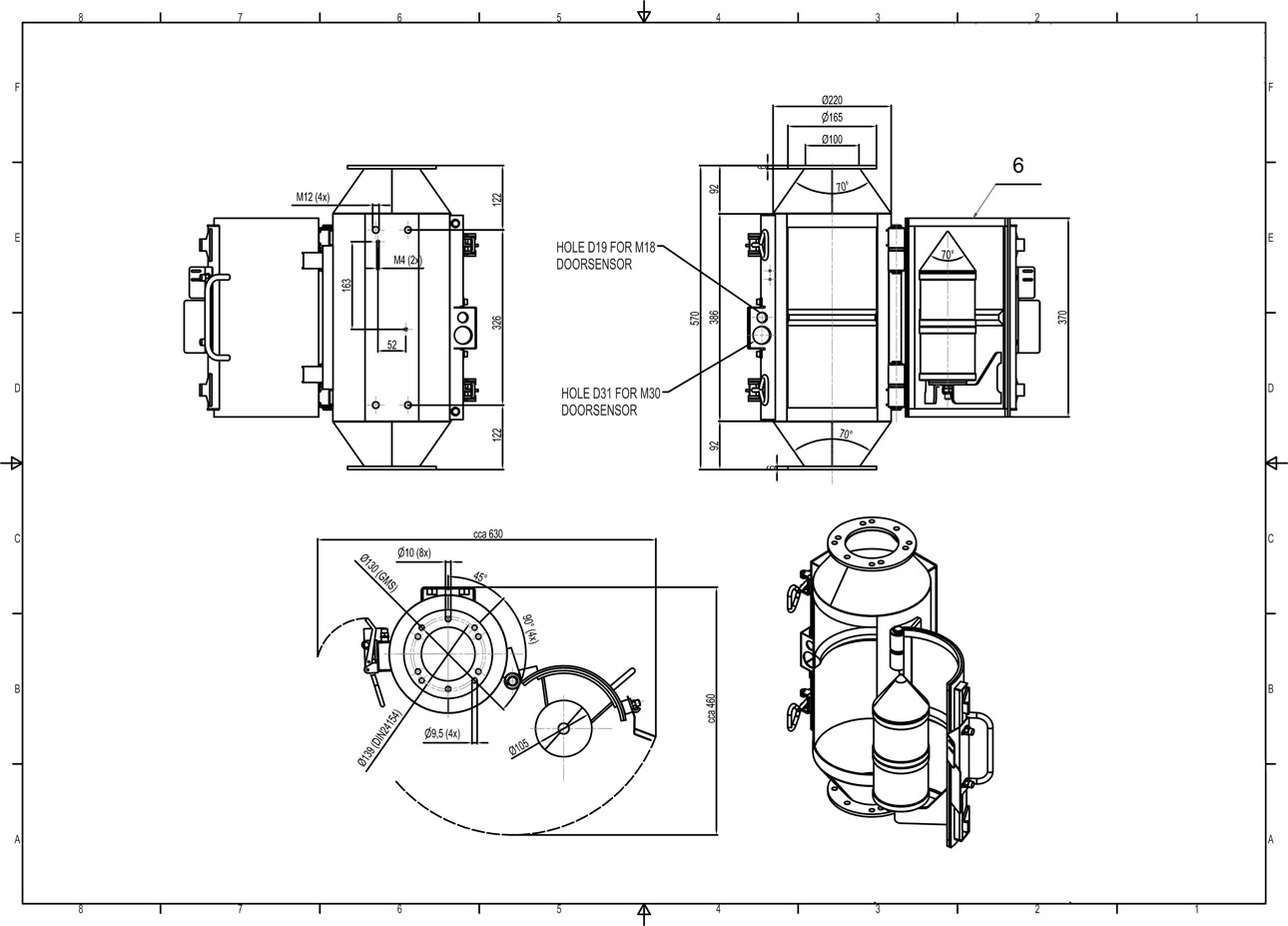 Design
Permanent pipe magnets are built with a large, cylindrical permanent magnet core, with a powerful, deeply penetrating magnetic field. The magnet core filters the metal particles out of the product flow and retains them on three magnetic poles until they are cleaned.
Cleaning
Manual (production stop required). After opening the door, the core magnet can be turned around its own axis, wiping the magnet clean. For this (value priced) type of magnet 'quick cleaning' is not possible.
HOANG NHAT VU MANUFACTURING AND TRADING CO., LTD.
No 9, 10 Street, Town 4, Hiep Binh Chanh Ward, Thu Duc District, HCMC
Tax Code: 0303753813
Hotline: 0907601616
Email: sale@namcham.com
Open Hours:
Mon – Fri: 08h – 12h & 13h – 17h
Sat: 08h – 12h