Introduce
Liquid Magnetic Trap are designed to remove ferrous particles from liquids. When liquid flows through the magnetic bars that hold the impurities. They have strength force and easy to clean.
Design
Our standard version magnetic filters have multiple 
magnetic bars
, mounted in a cascade arrangement, one after the other. This ensures that the product must contact or come very close to the magnetic bars.
Suitable for industry: Ceramic Chemical Fibre / textile / paper Food Minerals (fine)…
Application
Magnetic filters (magnetic strainers or pipeline magnets) filter ferromagnetic metal contaminants, such as iron and steel, as well as weakly magnetic particles, such as residue from machined stainless steel, from liquids and powders that are transported under pressure.
The specifications for every magnetic filter are: test pressure 15 bar, max. operating pressure 10 bar.
The powerful Neoflux® (neodymium) magnetic bars are located in the product flow and can filter out even the smallest Fe particles – down to 30 microns – and weakly magnetic particles (stainless steel residue). These extremely fine Fe and stainless steel particles are so small that they cannot even be detected with a metal detector.
Our pipeline magnets are used in the food, pharma and ceramics industries, among others, for applications such as the deferrization of pigments or paints. They are also used in the ceramics industry to 'clean' glazes, to prevent the formation of 'black specks'.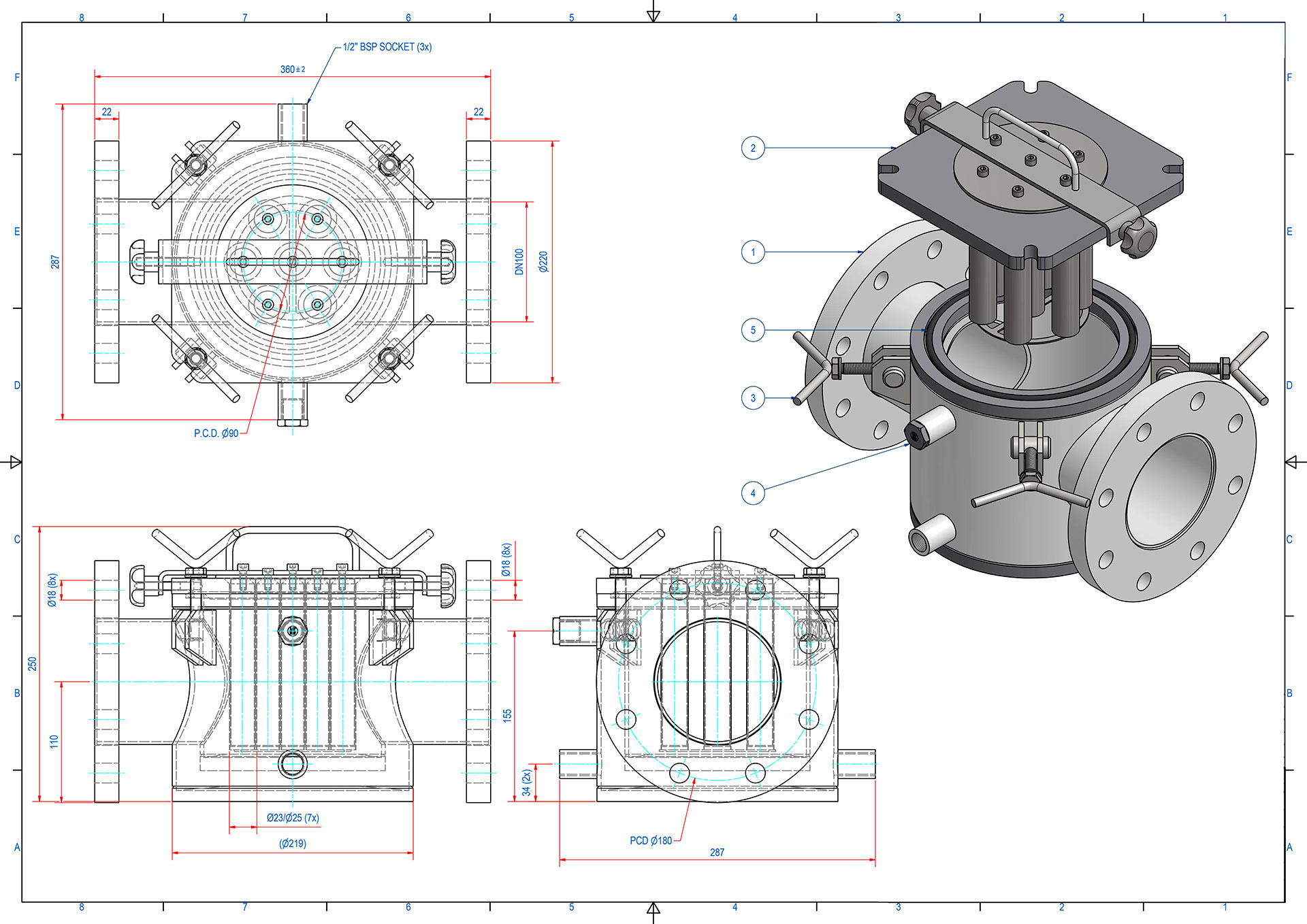 Liquid Magnetic Trap-Auto Cleaning
This is update version of Liquid Magnetic Trap. It is using in free-fall lines.  Automatic cleaning, without production stop. Not suitable for the food industry.
Characteristics
Capture Fe particles from 30 µm to 2 mm
Flanges DN150-DN300 (EN 1092-1)
Max. 10 bar / 140 °C
Magnetic bars in tube (Ø34 mm, 9400 gauss)
HOANG NHAT VU MANUFACTURING AND TRADING CO., LTD.
No 9, 10 Street, Town 4, Hiep Binh Chanh Ward, Thu Duc District, HCMC
Tax Code: 0303753813
Hotline: 0907601616
Email: sale@namcham.com
Open Hours:
Mon – Fri: 08h – 12h & 13h – 17h
Sat: 08h – 12h