Multiple Pulley magnetic separators
Multiple Pulley magnetic separator used magnetic pulley for seperating ferrous metal from raw material, thus, improve quality of material. The working principle look like magnetic pulley, Clean product is allowed to free fall through the first chute, while powerful magnets hold ferrous contamination and discharge tramp iron  through the second chute. addtional, we can sure cleaner material by using more magnetic pulley.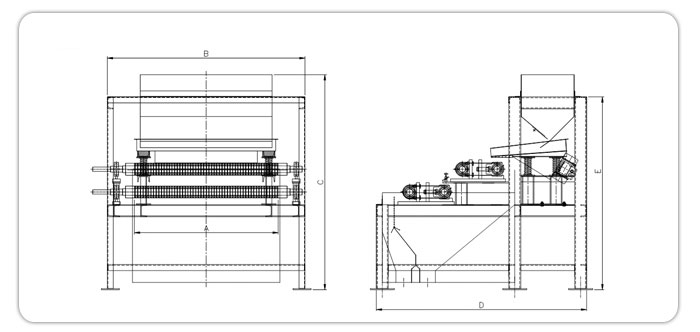 HOANG NHAT VU MANUFACTURING AND TRADING CO., LTD.
No 9, 10 Street, Town 4, Hiep Binh Chanh Ward, Thu Duc District, HCMC
Tax Code: 0303753813
Hotline: 0907601616
Email: sale@namcham.com
Open Hours:
Mon – Fri: 08h – 12h & 13h – 17h
Sat: 08h – 12h